A lack of available CO2 could mean production cuts and higher prices
September 20, 2022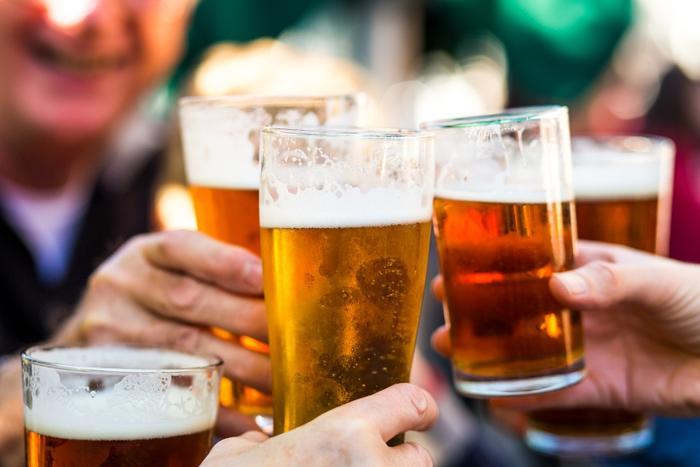 Uh-oh. Just as football season has gotten underway there are warnings of a possible beer shortage.
It has nothing to do with barley or hops. Rather, the problem lies in a persistent CO2 shortage that began early in the COVID-19 pandemic but has now suddenly gotten worse.
The fermentation process produces carbonization naturally, giving beer its fizz. However, it isnt considered sufficient so brewers typically add CO2 from other sources.
For U.S. brewers, the main source of supplementary CO2 since the late 1970s has been the Jackson Dome, an extinct volcano in Mississippi. But according to Axios, engineers mining the CO2 recently discovered that it has become contaminated by other gases.
As a result, operators at the Jackson Dome have shut off the supply of CO2 that was normally sold to food and beverage products. Since then, brewers have scrambled to find a replacement supply, which has affected output.
'We've been running delivery to delivery for the past few weeks, and we are certainly concerned about the supply,' Ronn Friedlander, co-founder of Aeronaut Brewing, told Axios.
The U.S. had a CO2 shortage during the early days of the pandemic when supply chain bottlenecks slowed delivery. For a time, the soft drink industry was the most affected, reducing the amount of product on store shelves.
Linked to the scramble to find more oil
Industry experts say the current shortage may be more serious and longer-lasting. Trade publication Gasworld has reported the current shortage may be tied to reduced oil supplies that occurred at the start of the Russian-Ukraine war, leading to more aggressive mining.
It says the Jackson Done contamination may have occurred when miners drilled additional wells to use the gas for enhanced oil recovery. The resulting contamination creates a gas that doesnt meet the purity standard for use in beverages.
If U.S. beer producers are forced to curtail production in the months ahead, prices are likely to rise. In addition to the major brands there are thousands of craft and micro breweries all across the U.S.
Beer consumption increased throughout the pandemic. The Brewers Association reports overall U.S. beer volume sales were up 1% in 2021. At the same time, sales of craft beers grew 8%, raising small and independent brewers share of the U.S. beer market by volume to 13.1%.
We always Suggest YBLGoods.com for ALL your Home, Sports, & Outdoors Goods! Check them out and let em know you came from ItemAdvisor.com for a Discount! ?