The company hopes to improve consumers online shopping experience
September 16, 2022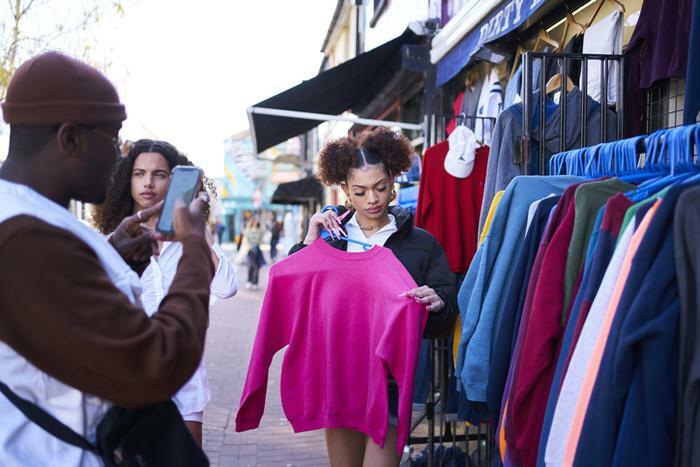 In its latest effort to keep customers shopping, Walmarthas announced a new upgrade to its virtual try-on software for online shoppers. Dubbed Be Your Own Model, the technology allows consumers to use pictures of themselves to see how clothing items will look on their exact bodies.
This experience allows customers to use their own photo to better visualize how clothing will look on them, and creates a gamification of shopping that we believe will be very compelling to the customer, said Denise Incandela, executive vice president of apparel and private brands at Walmart. Walmart is the first to offer a virtual try-on experience for apparel brands at scale, and its the most realistic application I have seen.
How does it work?
Earlier this year, Walmart announced a partnership with the Zeekit virtual try-on platform. At the time of the announcement, customers were able to choose models that had similar body types to them to get a better idea of how clothes would look on them. They are now upgrading that technology to make it even more life-like and realistic for customers shopping online.
Walmart is utilizing technology typically used to create topographical maps. The goal is for customers to be able to see precisely how clothes will fit on their bodies, including shadows and different textures and fabrics.
For example, a single shirt can come in six different colors, seven different sizes, and two sleeve lengths, Incandela said. Our technology captures all the variations and shows how they look uniquely on each individual.
How can consumers access it?
Apple users who have the Walmart app on their devices are currently able to take their picture, upload it, and begin using the new software. Clothing items will be tagged with a button that says Try it On if theyre eligible for the new virtual try-on software.
The next step will be making the technology available on desktop devices and on the Walmart website. Additionally, the company plans to make it available to Android users in the coming weeks.
Currently, there are over 270,000 womens clothing items available for customers to virtually try on in the Walmart app, which includes countless Walmart-specific brands and national brands. Future updates will include even more brands, accessories, and the addition of mens and childrens clothing.
Though inflation has left many consumers pulling back on impulse and discretionary purchases, Walmart hopes that this update will make the online shopping more closely mimic the in-person shopping experience, and customers will be excited to try something new.
We always Suggest YBLGoods.com for ALL your Home, Sports, & Outdoors Goods! Check them out and let em know you came from ItemAdvisor.com for a Discount! ?