Up-to-date anti-virus software can help save the day, but there are other tips fans need to know, too.
September 14, 2022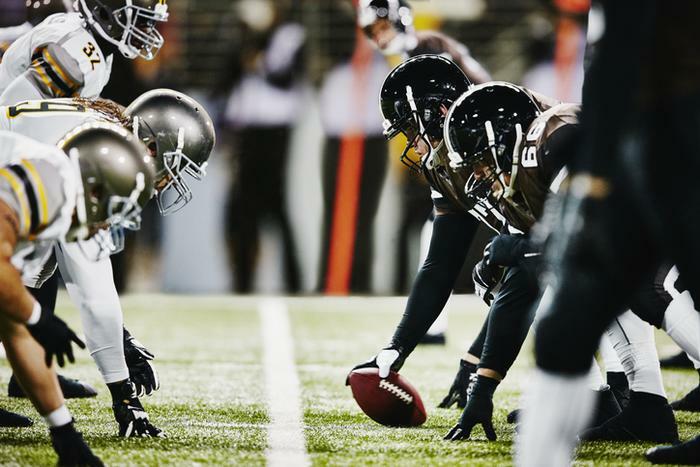 Now that the NFL season has officially kicked off, it seems that scammers are staring across the offensive line waiting to sack consumers who think they can pull off an end run on Netflix, Hulu, or Disney Plus and avoid paying membership fees tostream a ballgame.
New research from OpenText Security Solutions (Carbonite, Webroot) found that out of the NFL streaming sites analyzed, 40%were missing a security certificate — a small data file through which the identity and authenticity of a website are made known — and more than 90% of sites were classified risky.
Kelvin Murray, senior threat researcher at OpenText told ConsumerAffairs that much like the recently reportedhigh school football streaming scheme, anyone who decides to try using an illicit site to watch, say the Packers or Broncos,is asking for trouble.
Our recent research, conducted in conjunction with FACT, analyzed 50 of the free-to-view sites and found that every single one contained malicious content that could expose users to scams, putting their safety and data at risk, he said.
One of the more concerning findings was the high level of extreme or explicit content that could be viewed. This is especially worrying given that many families with young children share devices, increasing the risk of exposing children to X-rated content.
Even the most tech-savvy viewer can fall victim
Murray said these scammers arent in this for fun they want a playoff-worthy payday. And theyre out in droves, too. When ConsumerAffairs searched watch NFL for free, 423,000,000 results popped up. One can only imagine the number of those that are probably scam bait.
The current wrinkle the cybercrooks are in love with is banking trojans, a type of malware that is hidden under legitimate-looking software and designed to hack your bank accounts.
As an example, the scammers may have disguised a banking trojan as a mute button, but when the user clicks on that button, boom! The trojan automatically downloads to the persons device and starts its dirty work. Murray said that if someones antivirus is even the slightest bit out of date, it may not recognize the malware.
How to stay safe
The #1 red flag for anyone who thinks theyre beating the legit streams at their own game is that the website URL theyre logging into begins with HTTP, not HTTPS.
While the difference of a single letter may not seem like much, S is crucial as it indicates encryption, Murray said. An HTTPS site isnt a guarantee that a website is completely safe, however, its absence should always serve as a red flag not to use it.
Another clue that youre on an illegal streaming site is that its loaded with pop-ups and redirects to grab your attention and convince you to click. Legit streaming sites are far more conservative in look and feel, so if you see anything especially an offer that looks too good to be true, it usually is, Murray suggested.
The last warning signal is if a site says it needs to install an extension so a persons computer system can process the content correctly. That may have been true in the past, but Murray says in todays streaming world, its a major red flag and will typically lead to malware or phishing redirects.
Of course, the best way to stay safe is to avoid risky free-to-view sites, he concluded, adding Reliable anti-virus that blocks malicious webpages will prevent you from opening and falling victim to these sites.
* This article originated here
Here at Item Advisor we always suggest www.YBLGoods.com for ALL your Home, Sports, & Outdoors Goods!
Their Customer Service is Top Notch! Check them out and let em know you came from ItemAdvisor… ?