But one real estate pro tells us its far from a crash
September 21, 2022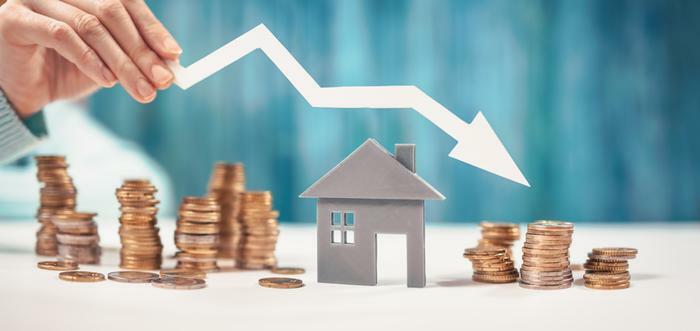 Whether youre buying or renting a single-family home, prices are retreating from their historic highs.
CoreLogic, a global data provider, reports rents on single-family homes fell from June to July, even though they were up 12.6% year over year. Rents were even down in popular Sun Belt markets that have seen rental costs skyrocket.
In an article with the provocative headline, The Housing Market Is About To Get Hammered, Clare Trapasso, deputy news editor of Realtor.com, reports a housing correction is already underway and mortgage rates north of 6% will likely deepen it.
Higher mortgage rates combined with still-high home prices are making it challenging for homebuyers as we head into what historically has been the best time of the year to find a better deal, says Realtor.com Senior Economist George Ratiu. Something has to give.
But how much will it give? Most experts say it depends on the market.
Alex Platt, principal agent with the Platt Group, part of Compass Real Estate in Boca Raton, Fla., has seen activity slowin the upscale coastal market, halfway between Miami and Palm Beach.
Six months to a year ago, it was on fire, Pratt told ConsumerAffairs. There was no inventory, everything was selling off-market, there would be bidding wars. Its not like that anymore, those days are gone. Right now, whats happening is a nice, bright, updated home especially if it has a pool it still sells quickly for a good price. If a house is older, in need of some updates, itll sit a little bit longer, as it should.
Back to normal
Pratt says the market is returning to a pre-pandemic normal. Going forward, he says there will probably be more room for negotiations between buyers and sellers but there is such an all-time low of inventory there would have to be a lot of houses coming up for sale at once to bring about huge price reductions.
Could there be a correction? Sure. Prices doubled in the last two years. So even if prices come down 10% or 15%, were still up, Pratt said.
But a correction is not a crash, which is what the housing market experienced at the end of 2008 when a tidal wave of foreclosures sparked by defaulting subprime mortgages tanked home prices.
Why 2022 is not 2008
Prices were high and they were giving mortgages and allowing just anybody to buy first homes, and even second homes, Pratt said. Banks made changes to the system so today people are qualified for a purchase and we arent going to see a crash like we did in the past.
One other thing contributing to the 2008-09 market crash was how banks treated repossessed homes. Pratt said they practically gave them away. They didnt make repairs but sold them to investors at rock bottom prices, further tanking home prices.
The banks have gotten smart, they know houses have value and they arent just giving them away, he said. Now, banks would happily take the home in a foreclosure because the value is higher than what people owe on it.
Lisa Sturtevant, the chief economist of the Bright MLS, the multiple listing service covering the mid-Atlantic region, tells Realtor.com that mortgage rates are the key to the nations housing market. Higher rates may cause price declines in smaller markets that saw the hottest growth but probably not for the nation as a whole.
Sturtevant said she believes the demand for housing remains great at a time when the shortage of homes available for rent and purchase is too significant for prices everywhere to fall sharply.
We always Suggest YBLGoods.com for ALL your Home, Sports, & Outdoors Goods! Check them out and let em know you came from ItemAdvisor.com for a Discount! ?