Fraudsters are cashing in on employee reluctance to return to the office
September 28, 2022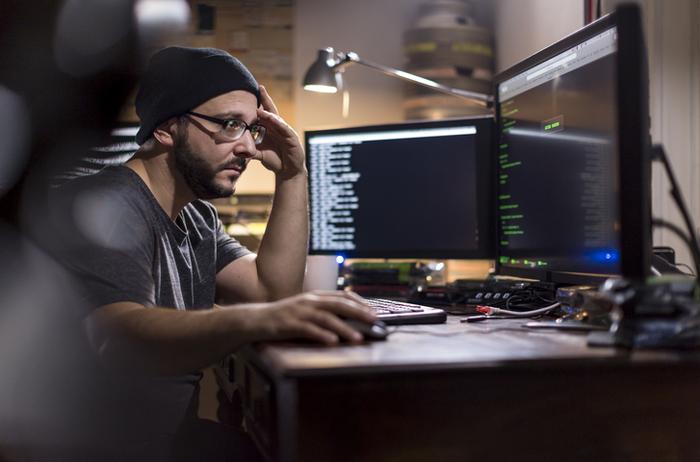 After nearly two years of remote work, companies are beginning to require employees to return to the office. Scammers have begun targeting those who long to keep working from home.
Allstate Identity Protections Identity Fraud in Focus quarterly report found that 17% of adults have either seen job postings or were actually contacted about remote jobs that just didnt pass the smell test. A survey of 2,200 American adults also found that workers between the ages of 18 and 34 were the most targeted.
Scammers almost always look for new opportunities. With surveys showing many employees would rather keep working from home than resumethe daily commute, bad actors are busy making up dream jobs that can be done from home.
The Federal Trade Commission (FTC) has counted nearly 21,600 fake business and job opportunities in just the second quarter of 2022. The estimated losses reached $86 million.
Red flags
So how can you identify one of these fake job offers?
A fraudster may pretend to be from a reputable company and set up a phony interview over instant message, says Doug Kaplan, senior vice president of operations at Allstate Identity Protection. A job seeker can be offered a position on the spot and asked to pay for work-related supplies upfront. Once a victim sends the money, its gone forever.
In that scenario, there are three distinct red flags:
Legitimate businesses dont conduct job interviews by instant message

Legitimate businesses almost never hire someone on the spot without considering other candidates

Legitimate businesses dont ask new employees to pay for work-related supplies before they even start
Identity theft
Fake job posting scams are also fertile ground for identity theft. Its not unusual for a new employer to gather some personal information on new employees, including their Social Security number.
A fake employer can use a victims personal data to apply for a credit card or take out a loan. A victim might not know their identity has been stolen until the past due notices start rolling in.
Criminals can also use stolen personal information to file for disability benefits in the scam victims name. Allstate says cases of disability fraud were up 85% year-over-year in the second quarter.
We always Suggest YBLGoods.com for ALL your Home, Sports, & Outdoors Goods! Check them out and let em know you came from ItemAdvisor.com for a Discount! ?