A coast-to-coast review shows how scammers are targeting their victims
September 27, 2022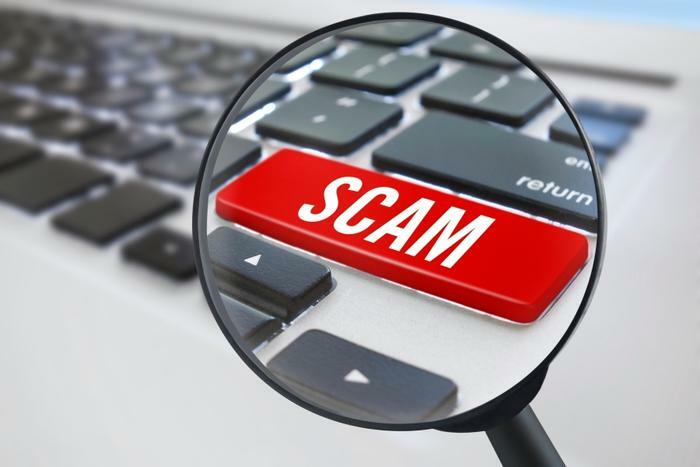 Scammers may have been particularly busy last week. Reports from around the U.S. show these criminals continue to come up with new schemes while resurrecting some of the older ones.
A scammer in Dayton, Ohio has dusted offa telephone scam in which he impersonates a local police officer. The target is told they ignored a federal grand jury subpoena and face arrest unless they make a payment over the phone.
There are many things about this encounter that scream scam, but when people are threatened, fear often clouds their judgment.
Another scam involving a police officer showed up in Richmond, Va., last week. But instead of using fear, the scammer tugged at heartstrings.
After Richmond Police officer Seara Burton died from being shot during a traffic stop,a fundraising campaign to help her family was launched. All of that is true and has been widely reported in local media.
Of course, no good deed goes unpunished. A police spokesman said many local residents have reported getting telephone calls, asking them to donate to a fake fundraising campaign for the Burton family.
At this time we encourage anybody who wishes to donate to check and make sure it is a legitimate fundraising event or account, the Richmond Police Department said on social media.
In situations like this, people should question just about any telephone solicitation for a charity because itis either a little shady or an outright scam. A proper response is to either hang up or tell the caller you will find the charity and donate directly.
Selling a $15 document for $106
In Knoxville, Tenn., another old scam is getting a makeover. Scammers are contacting homeowners telling them they need an obscure document issued by the state government.
The document is real but officials say most homeowners would never need it. It costs $15 from the Secretary of States office. The scammer charges $106.
Remember when two people claimed the $1.337 billion Mega Millions jackpot during the summer? It was big news everywhere.
Now scammers are contacting people around the country with the promise they will share in the riches. According to a Springfield, Mo., TV station, people are getting texts readingWe are the Gilbert Arizona couple, Tammy and Cliff Webster that won the Powerball Lottery Jackpot. We are donating $100,000 to fifty people.
The targets are told they are one of those 50 lucky people, but guess what? Youll have to provide a photocopy of your drivers license and Social Security card. People who provide those two forms of IDwind up having their identities stolen.
Even the attorney general nearly bit
Finally, scammers in Oregon are targeting people with a bank scam, one where a text that's purportedly from the targets bank is sent, asking if they recently made a large purchase at Walmart.
Last week the scammers sent the text to Oregon Attorney General Ellen Rosenblum, who admits she almost fell for it. She went public with her story with the Capital Chronicle.
You feel embarrassed, like, how could I not recognize the signs of a scam? she said in an interview with the newspaper. And here I am, I actually teach people about how to avoid getting scammed. And initially, it didnt even cross my mind.
Thats because scammers are really good at what they do. To protect yourself, know the tell-tale signs that are present in nearly every scam, especially the ones that demandimmediate action. If a scammer can get a target caught up in a need-it-now frenzy, it's the scammer who wins.
We always Suggest YBLGoods.com for ALL your Home, Sports, & Outdoors Goods! Check them out and let em know you came from ItemAdvisor.com for a Discount! ?