Consumers are more vulnerable than ever to potentially dangerous spam messages
September 12, 2022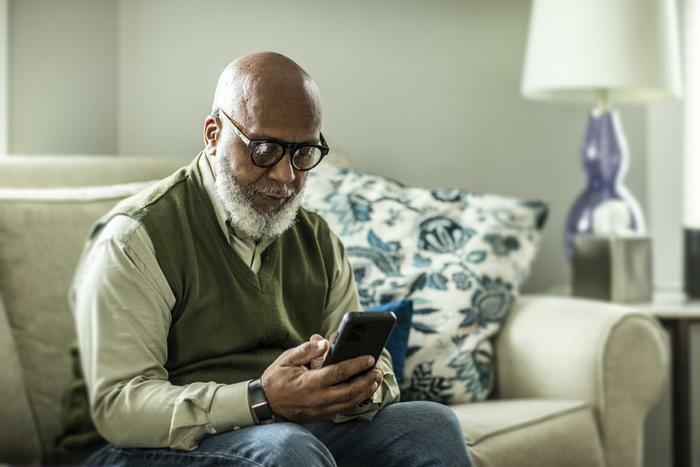 While receiving spam messages has become commonplace for consumers, there are dangers associated with these robocalls and texts. Now, Robokiller, an app designed to help mitigate the number of spam calls and texts that consumers receive, has released itsmid-year phone scam report for 2022, which showsjust how prevalent these scams are across the country.
Based on figures from halfway through this year, Americans are expected to be on the receiving end of 86 billion robocallsbutnearly 150 billion robotexts. These figures are significantly higher than what they were at the end of 2021.
Scammers are on the hunt for consumers personal information Social Security numbers, bank account information, passwords and usernames, and credit card numbers.
These calls and texts are used to obtain sensitive information that can be used to steal money or commit other forms of financial fraud. The Robokiller report predicts that Americans will lose nearly $90 billion in these scams this year, which is nearly 120% higher than in 2021.
What should consumers look out for?
According to the Robokiller report, imposter scams are one of the most popular methods for robotexts and calls. Scammers are sending texts or making calls posing as representatives from big-name brands, like Amazon, Target, or Apple, in the hopes that consumers will respond at the sight of a recognizable company.
However, its also important to note that different times of year yield different types of scams. When the weather gets warmer, these messages are likely to offer consumers deals on travel or vacations. Then, as the holidays approach, text scams related to delivery dates and tracking packages are more likely to surge.
One of the biggest changes is how scammers are reaching their victims, as robotexts have become the primary method of attack. Not only are consumers losing more money as a result $1,000 versus $900 at this point last year but these texts are becoming increasingly more common across the country. In all of 2021, consumers received 88 billion robotexts.That figure is expected to nearly double by the end of this year.
The issue is widespread
A recent report out of Kansas highlighted just how widespread the issue has become. Residents reported receiving text messages that were allegedly linked to the United States Postal Service (USPS) and UPS, indicating their packages couldnt be delivered due to issues with addresses. Many of the messages also prompted recipients to provide more personal information in order to receive their packages.
Authorities are encouraging those who have received these text messages to avoid clicking on links, and most importantly, not providing any information to scammers.
Additionally, the USPS wants consumers to report these scams to its Inspection Service by email at spam@uspis.gov. While the organization does offer customers text services to track their packages, you must sign up for such messages and provide a tracking number.
How to protect against robocall/text scams
Both the USPS and Robokiller offer consumers some tips to better protect themselves against these scams. One of the top ways to ensure that scammers cant get your phone number is to opt-out of text messages even those from legitimate brands.
Blocking unknown numbers is also beneficial, and is a guaranteed way that strangers cant contact you. Or, change a setting on your phone that filters unknown senders, which will prohibit unknown numbers from contacting you.
Reporting spam messages is another way to help protect yourself and work to prevent future attacks. Consumers can visit ReportFraud.FTC.gov to file a report with the FTC or forward the text to 7726 (SPAM).
Additionally, refraining from providing any personal or sensitive information to unknown callers or texters is always of the utmost importance.
* This article originated here
Here at Item Advisor we always suggest www.YBLGoods.com for ALL your Home, Sports, & Outdoors Goods!
Their Customer Service is Top Notch! Check them out and let em know you came from ItemAdvisor… ?