One expert says the customer is the last thing on a companys mind in a shortage economy
September 16, 2022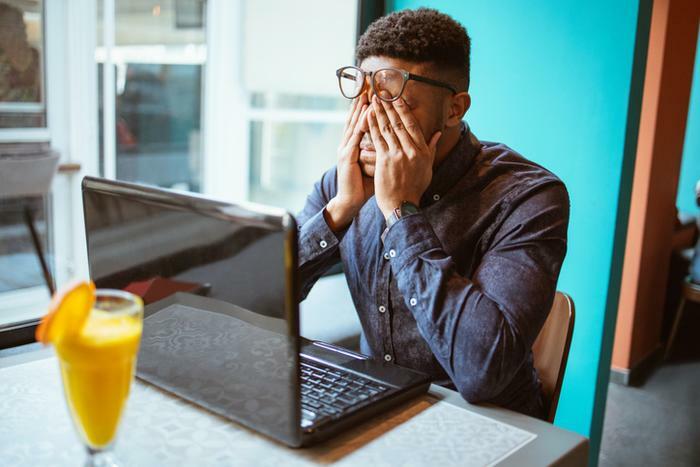 Customer satisfaction in the U.S. hasnt hit rock bottom, but its darn near, according to the latest American Consumer Satisfaction Index (ACSI). Since 2018 before the pandemic, mind you index scores have plunged by 5%, the largest drop in the 28-year history of ACSI.
Is inflation to blame? Sure, analysts say, as aresupply and demand, overstocking, labor shortages, and gas prices. But what it boils down to is retailers and service providers are spending so much time and effort worrying about all those things that customer service is the last thing on their minds, so they let the customers fend for themselves in a may-the-best-person-win kind of way.
In a shortage economy, companies dont need to compete much for customers. Rather, consumers compete with one another to be first in line and to get whats available, Claes Fornell, founder of the ACSI and the Distinguished Donald C. Cook Professor (emeritus) of Business Administration at the University of Michigan, told ConsumerAffairs.
How much does customer service matter?
Service still matters to consumers, a lot. In fact, for many consumers,customer service is a make-or-break deal.
Out of the 150,000 reviews published on ConsumerAffairs in the last year, close to 17% refer to customer service in their comments. Of those, they appreciated it when they got great service and were angry when they didn't. More than 42% of consumers mentioning customer service handed out1-star ratings and 43.5% gave 5-star ratings.
Its not like companies purposely provide poor customer service. But even though they want to, they cant seem to execute at a level that makes customers happy, customer service expert Shep Hyken said in an email to ConsumerAffairs.
He lays the blame on one of four things: either the company has chosen to purposely deliver lousy customer service, the company wants to deliver a better service experience but cant seem to make it happen, the company cant keep up, or a bad culture is the problem.
Whose customer satisfaction sucks and whose doesnt?
The industries that have seen the sharpest drops in customer satisfaction over the last four years are those that have supply constraints, mostly with respect to labor. Examples are hospitals (-9%), hotels (-7%), and express delivery (-9%).
But the industries where consumer prices have increased the most also have the biggest load of dissatisfied customers gas stations (-8%), beer (-7%), and utilities (-5%).
The winners are the ones at the opposite end of the spectrum industries that depend less on service to the extent that they can avoid having customers actually requiring service. Customer satisfaction for cable television is up by almost 7%, internet services by 3%, and personal computers by 3%.
You may be surprised by who customers love the most
Over the next week, ConsumerAffairs will jump into the major consumer satisfaction categories with both feet automobiles, mobile service providers, travel, streaming/internet/content providers, dining, and retail.
To get things started, trophies go out to Infiniti (Nissan) and Acura (Honda) for making the largest positive leap in satisfaction scores. Infinitis score is up 9.3% and Acura's is up 7.9%. Youll have to wait for the others, but there will be surprises for sure. Heres a teaser: TracPhone and Alamo.
Until then, heres an overview of what brands did the best overall:
| | | | |
| --- | --- | --- | --- |
| Company | Current Score | Industry Score | Industry |
| Trader Joe's | 85 | 76 | Supermarkets |
| Lexus (Toyota) | 84 | 77 | Automobiles |
| | 83 | 78 | Fast Food |
| Clorox | 83 | 79 | Personal Care and Cleaning Products |
| Acura (Honda) | 82 | 77 | Automobiles |
| Apple | 82 | 79 | Personal Computer |
| Audi (Volkswagen) | 82 | 77 | Automobiles |
| | 82 | 77 | Online Retail |
| H-E-B | 82 | 76 | Supermarkets |
| Hershey | 82 | 80 | Food Manufacturing |
| Infiniti (Nissan) | 82 | 77 | Automobiles |
| Mars | 82 | 80 | Food Manufacturing |
| Quaker (PepsiCo) | 82 | 80 | Food Manufacturing |
We always Suggest YBLGoods.com for ALL your Home, Sports, & Outdoors Goods! Check them out and let em know you came from ItemAdvisor.com for a Discount! ?