While the feature is designed for emergencies, it prioritizes personal safety
September 13, 2022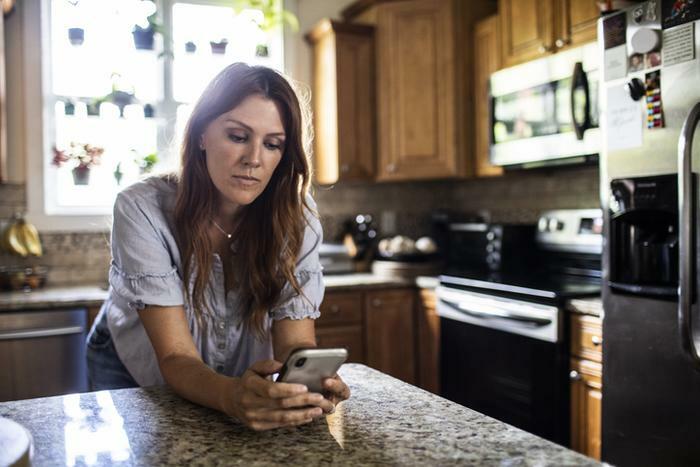 Apple has released its latest versions of the iPhone the iPhone 14, 14 Plus, and 14 Pro. With the new phones comes a new operating system iOS 16 that Apple users can now download onto their devices, and this most recent update comes with an important feature that can protect consumers physical and digital health.
Safety Check is a way for users to protect their privacy and location settings and themselves during dangerous situations, such as domestic violence. It helps give users more autonomy over their privacy and location settings when dealing with potentially dangerous situations.
iPhone users can limit who has access to their location and cut off any data sharing between specific contacts. The tool goes through different apps on your device and allows users to decide which contacts can access what information.
In the event of a serious emergency, Safety Check also offers an Emergency Reset option. This will immediately sign a user out of their iCloud account on all other Apple devices, reset all privacy settings, and restore all data and location sharing to factory settings meaning any sharing privileges will be immediately revoked. Consumers can access Safety Check in their iPhones settings under Privacy and Security.
Other new privacy settings
Earlier this summer, Apple announced Lockdown Mode. Switching your phone to this setting will block and disable several types of notifications to ensure youre only receiving messages and calls from people you know and trust.
The setting blocks everything from previews of links sent in Messages to FaceTime calls from numbers or contacts you havent interacted with in at least 30 days. These are the features that are the most vulnerable to spyware attacks, so in switching on Lockdown Mode, its more difficult to get hacked.
The goal is to enhance security on the device overall. Though there arent many users who may be targeted by these specific cyberattacks, Apple says it plans to continue developing this feature to better protect all iPhone users.
Similar to automatic updates, the new iOS software also has a setting to ensure that your device will automatically download fixes to security bugs. This wont look like a full software update each time, but it will update the device to include the most up-to-date security features.
iPhone users need to simply check off Security Response & System Files under Automatic Updates in Settings.
Working to fix security vulnerabilities
Apples latest efforts to improve security in its latest operating system comes on the heels of a recent report about the vulnerabilities of many of the companys products. Just a few weeks ago, Apple was urging users to update to the most recent version of iOS, as the companylearned that several devices were susceptible to two different security flaws.
Apple flagged several devices iPad Air 2 and later, iPhone model 6S and later, iPad 5th generation and later, iPod touch 7th generation, iPad mini 4 and later, and all of the iPad Pros. Itidentified vulnerabilities in the operating system, which makes it easy for hackers to access personal information from the device.
With an emphasis on privacy and security in iOS 16, consumers shouldnt hesitate to update their devices to the new operating system.
* This article originated here
Here at Item Advisor we always suggest www.YBLGoods.com for ALL your Home, Sports, & Outdoors Goods!
Their Customer Service is Top Notch! Check them out and let em know you came from ItemAdvisor… ?