Nearly 70 Whole Foods locations are now equipped with the Amazon One technology
September 7, 2022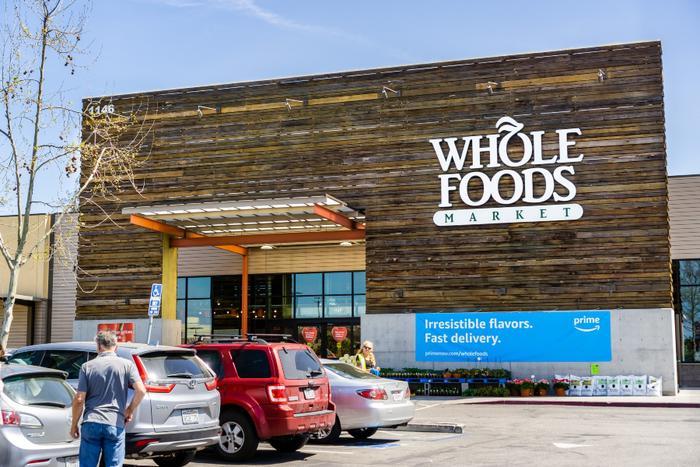 While Amazon has rolled out its palm-scanning payment system in stages over the last few years, the company is now expanding the number of Whole Foods stores that are equipped with its latest technology. Amazon has expanded its Amazon One payment system to nearly 70 Whole Foods locations across California, marking the companys biggest expansion of the technology to date.
Last year, Amazon rolled out Amazon One in Whole Foods locations in Seattle and other parts of Washington State. Then, earlier this year, the contactless payment option was made available in New York City and Austin, Texas.
With this latest rollout, shoppers will be able to pay with a scan of their palms at Whole Foods all across California, including the San Francisco Bay area, Santa Cruz, Malibu, Montana Avenue in Los Angeles, Sacramento, and Santa Monica.
The technology is geared toward speeding up the shopping process and making things more convenient for shoppers. It also builds on Amazons Just Walk Out efforts, which have been implemented at Amazon Fresh stores and some Whole Foods locations across the country.
This system allows customers to scan their credit cards upon entering a store, take whatever they want off the shelves, and walk out without stopping at a cashier. Sensors on the shelves track what shoppers take, and the initial credit card scan accounts for their payment.
How does it work?
How do shoppers utilize Amazon One? To get started, consumers need to scan their palms on an Amazon One device and provide a credit card number and phone number.
This serves as the sign-up process, which Amazon promises will take less than one minute. After that, shoppers are ready to go and pay with a tap of their palms.
Once registered, shoppers need to simply scan their palms at checkout. Theres no need to take out a credit card or fumble for change.
Your palm is made up of tiny, distinct features on and below the surface, many that are indiscernible to the human eye or standard camera, the Amazon website states. In seconds, a process of proprietary imaging and computer vision algorithms capture and encrypt your palm image. Amazon One uses the information embedded in your palm to create a unique palm signature that it can read each and every time you use it.
To get the most out of Amazon One, shoppers can link their Amazon accounts to their unique Amazon One handprints. This will allow them to receive all of the benefits and discounts that Prime members typically get whenshopping at Whole Foods.
There are also no fees associated with Amazon One. Customers dont need to pay extra to make their grocery shopping trips faster.
* This article originated here
Here at Item Advisor we always suggest www.YBLGoods.com for ALL your Home, Sports, & Outdoors Goods!
Their Customer Service is Top Notch! Check them out and let em know you came from ItemAdvisor… ?