The company said its hiring enough people to make sure things dont go wrong this holiday season
September 23, 2022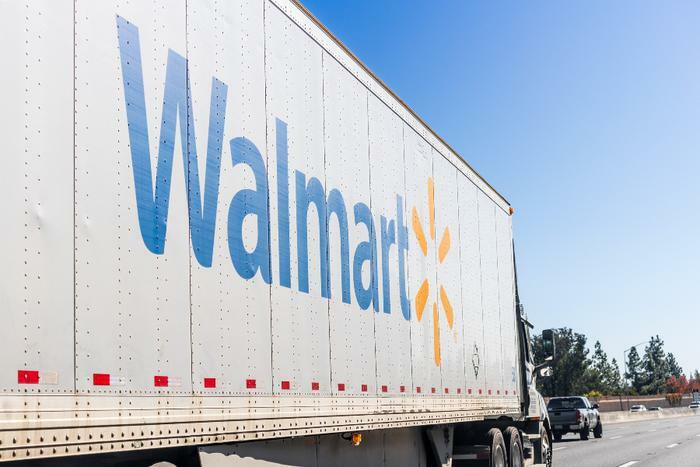 Walmart says its doubling down on convenience for its customers including a new policy about returns and updated shipping plans, all in hopes of setting the stage for a better holiday shopping experience.
New return policy options
When it comes to returns, the big box retailer calls its updated blueprint a no concerns and seamless policy one that comes with several new and expanded options. Customers can return almost anything with the new"Holiday Guarantee,"including everything from a new television to a shirt that doesnt fit to a brand-new bike.
But, there are a few exceptions, primarily wireless phones, due to cell phone carrier agreements, and some luxury Marketplace items. Walmart also suggests checking the return date window listed on a particular item's online listing so customers can make absolutely sure they know what's what.
Here are the new optionsWalmart customers and Walmart+ members can take advantage of beginning in October:
Holiday Guarantee: With consumers trying to stay ahead of inflation by buying holiday gifts now rather than hoping prices will be the same in November and December, any eligible purchases made on or after October 1 can be returned through January 31, 2023.
Curbside returns: Walmarts adding in an interesting twist that others are likely to mimic curbside returns. The company told ConsumerAffairs that customers who want to return an item can do it from the comfort of their vehicles.
The process for curbside returns? Customers go online, select the location for the return, follow the instructions and an associate will come out to their vehicle to process the return.
Return Pickup from Home for Walmart+ members: Walmart+ members in select stores will be able to enjoy the added option of returns getting picked up right from their doorstep. The company told ConsumerAffairs that all a Walmart+ member has to do to initiate an eligible return is schedule it from their app.
The company said that members wont need to provide a box or a label, either just simply hand off the return to one of the companys delivery drivers, and Walmart will handle the rest.
Both curbside returns and Return Pickup from Home options will launch in select Walmart stores the first week of October and will continue to expand to more stores in the coming months. As a bonus for Walmart+ members, they will be allowed to use the terms of the new returns policy past January 31, 2023.
Hello pickup improvements, bye-bye delivery snafus
The keywords Walmart used in framing their pickup and delivery upgrades are fast and easy two features that consumers can never get enough of. The company said that its offering several ways in-store, online, and via its app where customers can get their products delivered either by express two-hour delivery, free next-day delivery, or two-day delivery for online orders.
Walmarts also hoping the predicament that supply chain hassles put consumers in last year wont return this holiday season.
Walmart has been preparing for months to deliver through the holidays, and the company has taken steps to ensure it has the products customers want however they choose to shop. Walmart is working closely with partners at every stage of the supply chain to ensure a seamless flow of merchandise, a company spokesperson told ConsumerAffairs.
And Walmarts recent investments in automation will enable the company to flow products faster through its distribution and fulfillment network, as well as improve the experience in stores for associates serving customers.
Putting its money where its mouth is to ensure hassle-free deliveries, the company noted that its hired an extra thousand drivers for its fleet of delivery trucks and plans to hire nearly 40,000 additional associates in a variety of seasonal and full-time roles throughout the holidays.
All of these efforts have contributed strong in-stock levels, which means customers can feel confident that Walmart will have the gifts they want most this season in-stock and delivered when they need them, the spokesperson said.
We always Suggest YBLGoods.com for ALL your Home, Sports, & Outdoors Goods! Check them out and let em know you came from ItemAdvisor.com for a Discount! ?