Finding the consumers comfort zone with price points will continue, analysts say
September 12, 2022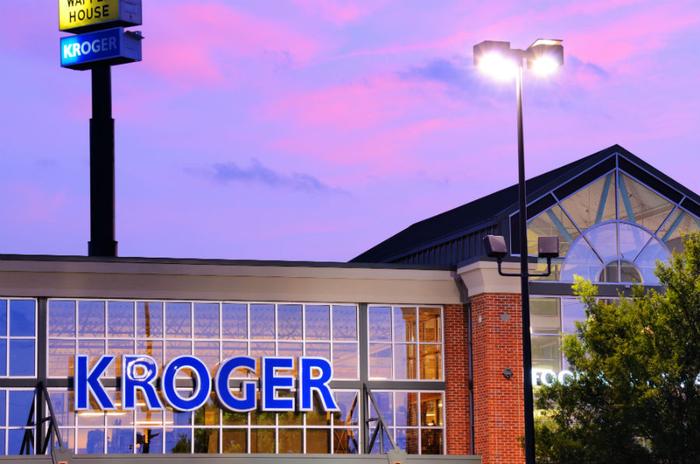 It looks like Kroger has spent some serious time listening to the consumer. With sentiment firmly moving towards private labels and budget brands, the largest supermarket chain in the U.S. is rolling out Smart Way, a new low-cost line that brings 16 legacy brands into a single, easy-to-find name.
Those Smart Way products will come from Krogers Simple Truth, Private Selection, Heritage Farm, and Home Chef lines. Krogers recent second-quarter results proved that adding muscle to its private label selection has little to no downside, with private brand sales up 10.2% in the quarter.
"As our customers face an ongoing inflationary environment, we know they are looking to stretch their dollars further than ever before," said Stuart Aitken, Kroger's senior vice president and chief merchant and marketing officer.
"Smart Way is an exciting, eye-pleasing product line that will be easy for customers to find. By adding a simplified opening price point brand strategy to Our Brands portfolio, we will further cater to every customer, every time."
Grocery shoppers can find 150 Smart Way products on shelves nationwide now, with additional items available later this fall.
Therell be more, analysts say
Kroger may be the lead horse in the race to offer consumers all the budget items they can handle, but it will probably see others gathering speed soon.
Consumer rewards platform Ibotta has been gathering consumer data specifically focused on food-at-home staples butter, dairy, beverages, cereal, bread, bakery, flour, and meals trying to determine the brands that are winning. Krogers Private Label led the pack in every category except cereal indicating a major trade down trend of consumers buying more private label items instead of branded ones.
That said, while there isnt direct evidence that food prices are falling just yet, its interesting to see where consumer preferences lie right now and it seems that the preference is opting for the cheaper option vs. staying loyal to name brands, Chris Jensen, executive vice presidentof Revenue at Ibotta, told ConsumerAffairs.
One interesting budget-friendlytwist that no one saw coming could soon show up in the dairy section. With grocery shoppers paying 47% more for eggs compared to what they paid a year ago, a company called JUST Egg has developed an egg made entirely from plants.
To prove its point, John Tetrick, CEO of JUST Egg told ConsumerAffairs that a recent survey found that a plant-based diet was $23 a week less expensive than one that included meat.
More consumers are showing an interest in plant-based eggs as grocery prices soar, with search queries for price of eggs vs vegan eggs trending similarly, now with the latter search term surpassing the former, he said.
Tetrick said that just as Kroger found, shoppers are looking for ways to save at the grocery store, and are not as brand loyal as they once were, leading to an increase in new products and brands ending up in the cart. Not only is price a pitch point for JUST Egg, but so are other factors such as avian flu and other foodborne illnesses, which are practically non-existent in the plant-based version
As consumers are examining their grocery bill, theres one thing they don't have to think twice about, and thats incorporating more plant-based options without paying more – or sacrificing taste and quality, Tetrick concluded.
* This article originated here
Here at Item Advisor we always suggest www.YBLGoods.com for ALL your Home, Sports, & Outdoors Goods!
Their Customer Service is Top Notch! Check them out and let em know you came from ItemAdvisor… ?