A frank conversation about the warning signs may save them from being victimized
September 19, 2022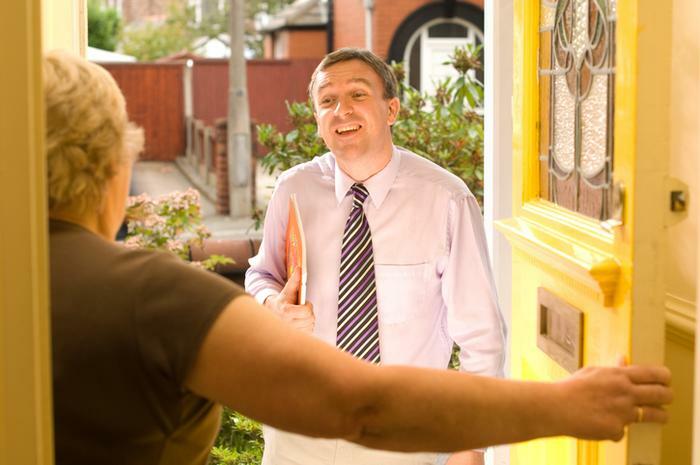 Maybe you have some experience dealing with the growing number of robocalls, imposter emails, and investment schemes that are too good to be true and you can recognize them instantly as scams.
But how about your mom?
From the very beginning, scammers have targeted older people who may have more money and are more trusting than the general population. The Better Business Bureau (BBB) has released a guide to help people protect older family members and it starts with making sure they understand the red flags that are always present in a scam.
Knowing the most common tactics used to target older adults can help you more easily identify when scams occur, the BBB said in its guide.
Red flags
There are at least three red flags that, if recognized, will keep your parents and older friends and family members out of trouble. The first is the scammer contacts by telephone or email and says there is a problem that must be resolved immediately or there will be terrible consequences. Examples include threats to shut off a utility or even to be arrested.
That sense of urgency is meant to make the victim act without thinking, so older people need to know there is never a need to act immediately without first taking some time to collect thoughts, or even to consult someone else.
Another red flag is the exact opposite of the threat of dire consequences. The target may be told they have won a sweepstakes and will get over $100,000 in prize money. Of course, taxes and fees have to be paid upfront but thats only a few thousand dollars, the scammer says.
This is an example of something that is too good to be true. Everyone should understand that it is impossible to win a lottery or sweepstakes that they did not enter.
Gift cards
The final red flag is the way the scammer asks to be paid. Scammers favorite form of payment is through gift cards, purchased from Target, Apple, and other retailers. They will then ask the victim to provide the code numbers on the gift cards so they can redeem them.
But once the scammer has access to the code numbers, the victims money is gone and they cant get it back. So tell your older family members that any time someone requests to be paid using gift cards, it is a scam 100% of the time. Its a dead giveaway.
When talking to your parents about scams, the BBB also says you should:
Encourage the person to ignore phone calls and messages that appear suspicious. Don't reply to, or click links within, emails or text messages that they are not familiar with.

Have a calm discussion about securing accounts and monitoring finances. Helping older adults monitor their finances can be a great way to prevent scam activity and identify if it has occurred.

Help the person change their phone number. If constant calls continue, it may be worth changing the person's phone number. Registering the number with the Do Not Call list is a great first step, although scammers wont necessarily follow the Do-Not-Call list laws. If unsafe calls continue, it may be best to change the phone number.
If a parent lives alone, look for signs that someone may already be exploiting them. Check for frequent junk mail that asks for dubious charitable donations.
Sudden problems paying bills or buying food and other necessities can be a sign they are already engaged with a scammer. A sudden lack of funds could mean that an individual's money is being drained in some form of scam activity. The cause should be investigated to rule out fraud.
We always Suggest YBLGoods.com for ALL your Home, Sports, & Outdoors Goods! Check them out and let em know you came from ItemAdvisor.com for a Discount! ?