Price increases are slowing as more buyers cancel sales contracts
September 28, 2022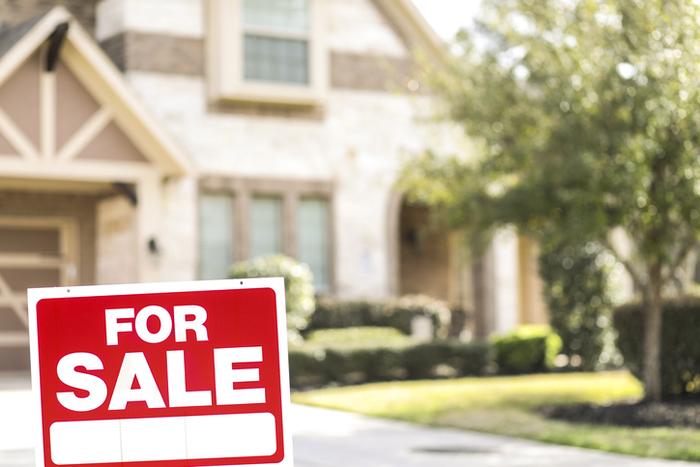 When it comes to the economy, consumers have learned to distrust the phrase But its different this time."However, when it comes to the housing market, many real estate professionals say the current market is unlike anything theyve seen.
After a record runup in median home prices in 2020 and 2021, a surge in mortgage rates early this year has slammed the brakes on home sales, which is beginning to have an impact on prices.
Prices haven't backed down that much from their record highs but the rate of increase has moved into reverse. In its latest report this week, property data firm CoreLogic found the median U.S. home price posted a 0.3% decline from June to July.
The 10-City and 20-City Composites, which measure prices in the nations top housing markets, both posted decreases of 0.8%. In July, only seven cities reported increases before and after seasonal adjustments.
Before potential home buyers start popping the champagne corks, consider this: Prices may have stopped going up but they are still very high compared to where they were at the beginning of the pandemic.
And the increase in the average 30-year fixed-rate mortgage interest rate from about 2.8% 12 months ago to todays 6.7% rate has severely eroded affordability. However, there are beginning to be signs that if buyers are patient and willing to wait while the market corrects, there could be opportunities in the future.
64,000 canceled contracts
Real estate broker Redfin reports that nationwide, around 64,000 home-purchase agreements fell through in August, equal to 15.2% of homes that went under contract that month. Thats up from 12.1% a year earlier and is comparable with Julys revised rate of 15.5%.
That suggests the combination of high prices and high mortgage rates has caused buyers to have second thoughts. As these homes go back on the market, along with new inventory, prices could soften even more.
The Redfin report shows homebuyers were most likely to back out of deals in Sun Belt cities that surged in sales and price during the pandemic. The Phoenix, Tampa, and Las Vegas markets were among those seeing the highest numbers of canceled deals.
House hunters today are taking their time and exploring their options, whereas six months ago, they had to act quickly and pull out every stop to compete because homes were selling almost immediately, said Tzahi Arbeli, a Redfin real estate agent in Las Vegas.
Homebuyers now will agree to buy a house and be doing the inspection, and then back out because they found another home they love more.
Interest rates are another story
But with the good news on prices comes the bad news on interest rates. Mortgage rates are still going up, not backing off from their recent highs. According to Fortune, the average mortgage rate is quickly closing in on 7%.
On a historical basis, 7% is not all that high. In the 1990s, when you could buy a nice house for $150,000, 7% was not a deal-breaker. However, when the house costs $400,000 or more, its a different story.
How long will buyers have to wait for lower mortgage rates? Maybe fewer than 12 months.
A recent report from Fannie Mae predicts mortgage rates will average 4.5% in 2023. In fact, the report suggests qualified buyers may be able to snag a 4.7% mortgage rate in the first quarter of next year.
We always Suggest YBLGoods.com for ALL your Home, Sports, & Outdoors Goods! Check them out and let em know you came from ItemAdvisor.com for a Discount! ?