A ConsumerAffairs study finds the break-even period varies, depending on where you live
September 12, 2022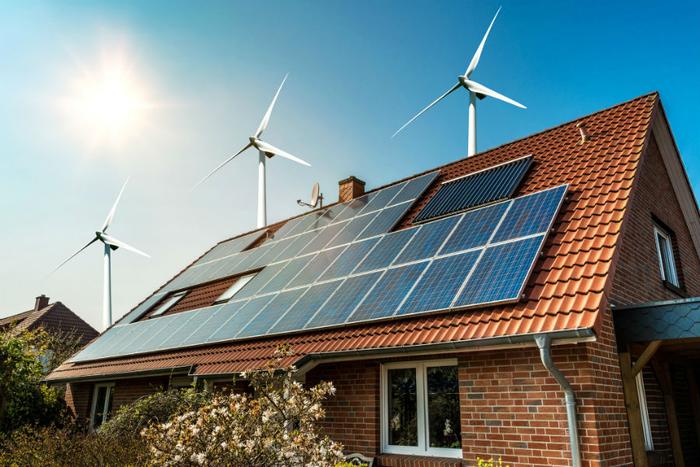 Now that the Inflation Reduction Act has been signed into law, Wood Mackenzie, a global research firm. predicts the U.S. solar energy market will grow 40% over baseline projections through 2027 because of the laws solar energy subsidies.
Perhaps of most interest to consumers, the measure extends the federal tax credit for rooftop solar panels to10 years and increases the tax credit from 26% to 30%. But a study by the ConsumerAffairs Research Team finds the impact of these subsidies and the time it will take for an installation to pay for itself will vary widely depending on where you live.
Factors that will determine how quickly a rooftop solar installation will pay for itself include a homeowners average electric utility bill and the upfront cost of the installation. Some states may also offer financial incentives.
On a nationwide basis, the study found that it will take anaverage of 10.1 years for the installation to pay for itself with the federal tax credit and 12.83 years without it.
The study found that Kentucky and Kansas have the lowest upfront solar panel installation costs, but because of their relatively low electricity rates, neither state places in the top 10 for solar payback.
Biggest savings
Connecticut, Arizona, Florida, and Alabama are the states where residents can pay off solar panels the fastest. The highest yearly solar savings are in Hawaii, at $1,758 per year.
After 10 years, these savings could pay for three years of in-state tuition at the University of Hawaii at Manoa, the studys authors write.
New Mexico has plenty of sunshine but the study found residents of that state face the longest period of time to break even on a solar installation. Even with the federal tax credit, solar installations in New Mexico will take 17.3 years to reach a balance between expenses and savings.
Residents of Utah, Colorado, Illinois, and Wisconsin will wait for a little over 15 years for their rooftop solar installations to pay for themselves.
Game-changer
ConsumerAffairs researchers say the cost of purchasing a rooftop system averages about $12,000 after tax credits. A Tier-1 system, built to higher specifications, can cost $40,000 or more.
Solar panels provide electricity to a home, supplemented by electricity from the utility. The study found consumers in about half of the states would save over $1,000 in the first year of an installation. Industry analysts say the tax credit extension could be a game-changer.
The Inflation Reduction Act has given the solar industry the most long-term certainty it has ever had, said Michelle Davis, principal analyst at Wood Mackenzie. Ten years of investment tax credits stand in stark contrast to the one-, two-, or five-year extensions that the industry has experienced in the last decade. Its not an overstatement to say that the IRA (Inflation Reduction Act) will lead to a new era for the U.S. solar industry.
* This article originated here
Here at Item Advisor we always suggest www.YBLGoods.com for ALL your Home, Sports, & Outdoors Goods!
Their Customer Service is Top Notch! Check them out and let em know you came from ItemAdvisor… ?