More needs to be done to protect the consumer, the agency says
September 15, 2022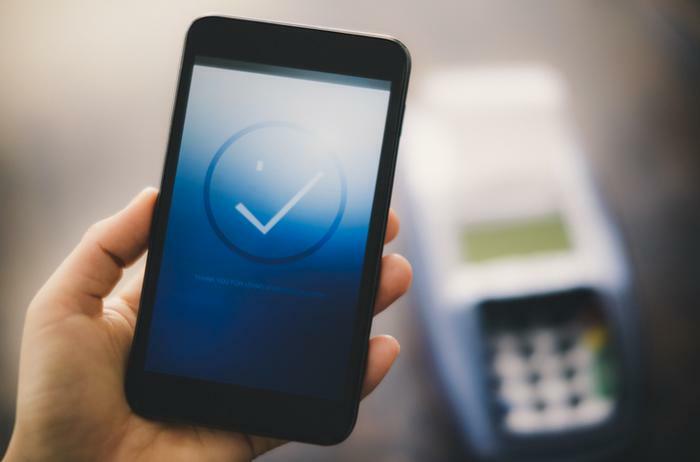 Consumers who think that Buy Now Pay Later (BNPL) loans are a perfect way to buy something on time should perhaps think a little more. After seeing BNPL grow tenfold over the past three years, the Consumer Financial Protection Bureau (CFPB) went on a mission to find out if those type loans have anything that could harm the consumer in any way.
On top of issues like the risk of fraud and the impact on credit scores,the agency concluded in its newreportthat whilethe marketing of Buy Now, Pay Later loans can make them appear to be a zero-risk credit option, there are several other things that pose arisk for consumer harm.
BNPL loans may seem similar to credit cards, but
CFPB Director Rohit Chopra called BNPL a close substitute for credit cards, and thats exactly how some consumers view the loan since it, like a credit card, allows a consumer to split a retail transaction into smaller, interest-free installments and repay over time.
In a typical BNPL loan, a consumer might purchase a $500 item and pay it back in four equal installments, with the first installment paid as a down payment due at checkout, and the next three due in two-week intervals over six weeks.
The CFPB seems to be comfortable with that, but there are things that borrowers might not know going on inside the minutiae of a BNPL loan that concerns the agency.
First out of the CFPBs chute of concerns are the inconsistent consumer protections BNPL loans offer. The agency found that while its standard for credit cards to offer protection, not all BNPL loans do. These include a lack of standardized cost-of-credit disclosures, minimal dispute resolution rights, a forced opt-in to autopay, and companies that assess multiple late fees on the same missed payment.
The second concern is data harvesting and monetization. With an eye towardthe digital age and especially younger consumers, many Buy Now, Pay Later lenders have shifted their business models toward everything being done via an app, which the CFPB contends allows companies like Affirm, Afterpay, Klarna, PayPal, and Zip to build a valuable digital profile of each users shopping preferences and behavior.
'Harvesting and monetizing consumer data'
The practice of harvesting and monetizing consumer data across the payments and lending ecosystems may threaten consumers privacy, security, and autonomy, the agency said. It also may lead to a consolidation of market power in the hands of a few large tech platforms that own the largest volume of consumer data, and reduce long-term innovation, choice, and price competition.
In addition to data accumulation, the CFPB said its concerned about debt accumulation, too especially when it puts a consumer at risk of overextending a reasonable amount of credit.
When the agency unpacked Buy Now, Pay Later procedures, it found that the process is engineered to encourage consumers to purchase more and borrow more.
As a result, borrowers can easily end up taking out several loans within a short time frame at multiple lenders or Buy Now, Pay Later debts may have effects on other debts. Because most Buy Now, Pay Later lenders do not currently furnish data to the major credit reporting companies, both Buy Now, Pay Later and other lenders are unaware of the borrowers current liabilities when making a decision to originate new loans, the agency said.
Is a reset necessary?
Even though Buy Now, Pay Later providers are subject to some federal and state oversight, the CFPB thinkstheres more that could be done to protect the consumer. The CFPB says it has enforcement authority over providers of credit, and it has authority to supervise any non-depository covered persons, such as a Buy Now, Pay Later provider, in certain circumstances.
Protections vary from state to state, too. For example, some states do not require licensing or registration for Buy Now, Pay Later products with no interest or finance charges.
To try and keep BNPL from going off the rails any further, the CFPB said it will continue to address individual consumer harms as it finds them, then offer advice or issue rules to ensure that Buy Now, Pay Later lenders adhere to many of the baseline protections that Congress has in place for credit cards.
As part of this review, the CFPB said it is committed to guaranteeing that Buy Now, Pay Later lenders just like their credit card company next of kin are subjected to appropriate supervisory examinations.
* This article originated here
Here at Item Advisor we always suggest www.YBLGoods.com for ALL your Home, Sports, & Outdoors Goods!
Their Customer Service is Top Notch! Check them out and let em know you came from ItemAdvisor… ?