One expert suggests allowing extra time before a flight just to offset any hiccups
September 26, 2022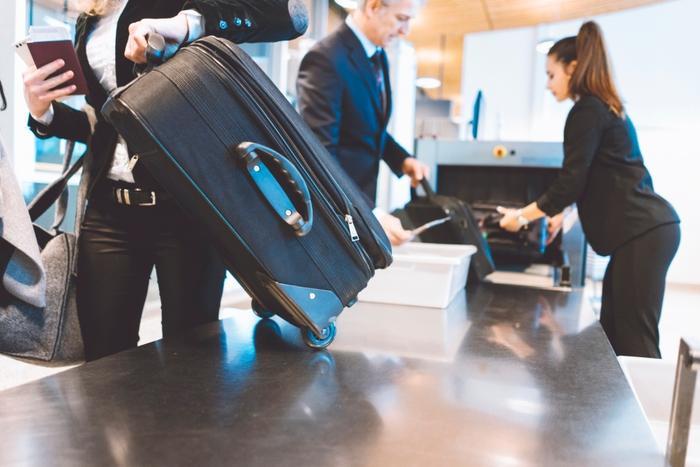 Once upon a time flying used to be fun and kind of glamorous, but the pandemic and the airlines' struggle for profitability sucked the life out of the experience. Even thoughCOVID-19 seems like a fading vapor trail, air traveler satisfaction with North American airports cant seem to get airborne again.
According to the J.D. Power 2022 North America Airport Satisfaction Study, overall satisfaction with airports is down 25 points this year as travelers encounter fewer flights, more crowded terminals, and skimpy food and beverage offerings.
The combination of pent-up demand for air travel, the nationwide labor shortage, and steadily rising prices on everything from jet fuel to a bottle of water has created a scenario in which airports are extremely crowded and passengers are increasingly frustrated, and it is likely to continue through 2023, said Michael Taylor, travel intelligence lead at J.D. Power.
In some ways, this is a return to normal as larger crowds at airports tend to make travelers more frazzled, but in cases where parking lots are over capacity, gates are standing room only and restaurants and bars are not even open to offer some reprieve, it is clear that increased capacity in airports cant come soon enough.
$27.85 for a beer?
The J.D. Power survey takers were the least happy with the inflationary prices theyve encountered at airports. Nearly one-fourth (24%) of travelers say they did not make any food or beverage purchases at the airport because they were ridiculously expensive and, yes, $27.85 for a beer is a real thing. Food and drink prices at airports are up from 20% in 2021 and 23% in 2019, a far cry from what a traveler would term as reasonable.
Another major moan is that many airports dont have enough parking spaces. The analysts said that issue is one of the prime reasons traveler satisfaction faltered this year. Satisfaction with surface parking lots declined 45 points from 2021, with 14% of travelers saying parking was more expensive than they expected, up from 12% in 2021 and 11% in 2019.
MSP is best
Among the mega airports, Minneapolis-Saint Paul International Airport (MSP) ranks highest in passenger satisfaction with a score of 800. San Francisco International Airport (796) ranks second while Detroit Metropolitan Wayne County Airport (791) and John F. Kennedy International Airport (791) each rank third in a tie.
For the next size tier large airports the title goes to Tampa International Airport with a score of 846, followed by John Wayne Airport, Orange County (826), and Dallas Love Field (825).
Indianapolis International Airport ranks highest among medium-size airports with a score of 842. Pittsburgh International Airport (839) ranks second while Jacksonville International Airport and its Sunshine State neighbor, the Southwest Florida International Airport serving the Ft. Myers and southwest Florida areas (826), are tied for third place.
Calmer winds coming
Will things get better? Scott Keyes of ScottsCheapFlightssays yes. He told ConsumerAffairs that as airlines get their post-COVID act together, airport chaos is calming down.
This summer was the wild west of air travel. Mass amounts of cancellations and delays, lines that snaked out of the airport, and thousands of lost bags made air travel fraught with complications and annoyances, he said.
Thankfully, as the summer travel rush comes to an end, so has the worst of the chaos. For example, the flight cancellation rate over Memorial Day weekend was 2.2% while over the Labor Day holiday weekend it was just 0.6%.
Keyes said that anyone traveling over the nextmonth or so should still give themselves a little extra time at the airport, in addition to booking longer layovers, and traveling lighter or taking precautions to avoid a lost bag. Still, ones chances of encountering major delays are less as fewer people are traveling.
We always Suggest YBLGoods.com for ALL your Home, Sports, & Outdoors Goods! Check them out and let em know you came from ItemAdvisor.com for a Discount! ?