This particular scam has a familiar ring to it
September 20, 2022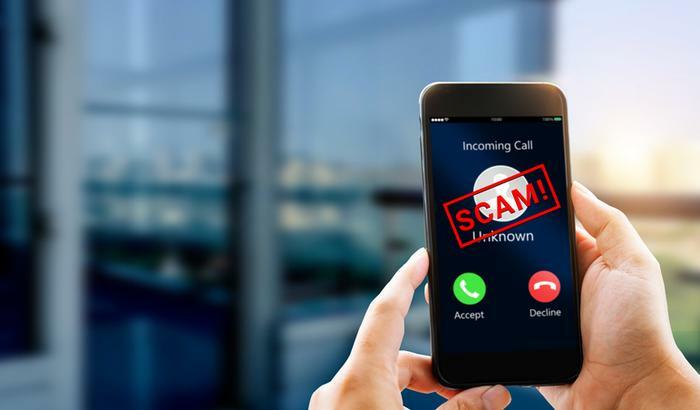 Scams can sometimes be like a song. The melody is the same but sometimes the lyrics are different.
In early 2021 ConsumerAffairs reported the ordeal of Rebecca, a retired college professor who lost $20,000 to an elaborate scam in which criminals posing as Microsoft technicians told her that her computer had been hacked and her credit card compromised, but they could help.
That same scam has surfaced again in Arkansas but this time the criminals pretended to be from the Central Intelligence Agency (CIA). According to the Arkansas Democrat-Gazette, the victim lost $54,000 to the scheme.
Both scams had several things in common: The victim was told she was the victim of a scam but that they the real scammers could help her.
In both scams, there was a team of scammers and that may have increased credibility. In Rebeccas case, the Microsoft impersonators handed her off to a fake security representative for American Express. This scammer manipulated Rebecca into purchasing $20,000 in Target gift cards and then handing over the numbers.
According to police, the Arkansas victim was initially contacted by someone pretending to be from Bank of America, saying her card had been compromised and a $1,400 fraudulent purchase had been made in Mexico.
Serious charges
Making matters more serious and creating fear, the fake Bank of America representative told her the U.S. government had classified her as a money launderer and drug trafficker because of the fraudulent purchase. However, there was someone who could help her clear herself.
The Arkansas victim was next handed off to a man who said his name was Jason Webber, a CIA agent. Webber told the victim he would help her if she would help him nail the bad guys. Of course, she agreed.
Her first task was to purchase $14,000 in Walmart gift cards and give him the numbers, which she did, without fully understanding how that was going to trap the real drug traffickers. Then Webber told her the CIA needed more money to solve the case.
Following instructions, the victim withdrew $40,000 from the bank, placed the cash in a shoebox, and shipped it to an address in New York City. Just as Rebecca was told not to tell anyone about how she was solving her computer hack, the Arkansas victim was admonished not to tell anyone what she was doing.
Webber actually called his victim one more time, telling her the CIA still needed more cash to solve that case. By that time, his victim realized she had been scammed and wassitting with a police officer when the call came in. When the officer took the phone to question the phony CIA agent, he quickly disappeared.
Red flags
There are numerous red flags that someone taking the time to think and use common sense would have recognized.
A call came out of the blue from someone claiming to be from a legitimate company warning of a serious problem

Another person, claiming to be someone in authority, offered to help

The victim was told to purchase a large number of gift cards

The victim was told not to tell anyone what she was doing

The victim was instructed to ship a box full of cash
There is also the fact that the victim was told the CIA, which has an unlimited budget, needed more money. One could say that any of these things should have set off alarm bells.
But before judging scam victims, consider this. Scammers are increasingly sophisticated in the psychological manipulation of their victims. After building initial trust and credibility they can often prevent their victims from thinking clearly, or even thinking at all.
Knowing the red flags identified above is the best defense. And no matter who a caller says they are and no matter how serious they say the problem is, if they ask for any kind of payment in gift cards it is ALWAYS a scam.
We always Suggest YBLGoods.com for ALL your Home, Sports, & Outdoors Goods! Check them out and let em know you came from ItemAdvisor.com for a Discount! ?