But renting a single-family home keeps getting more expensive
September 27, 2022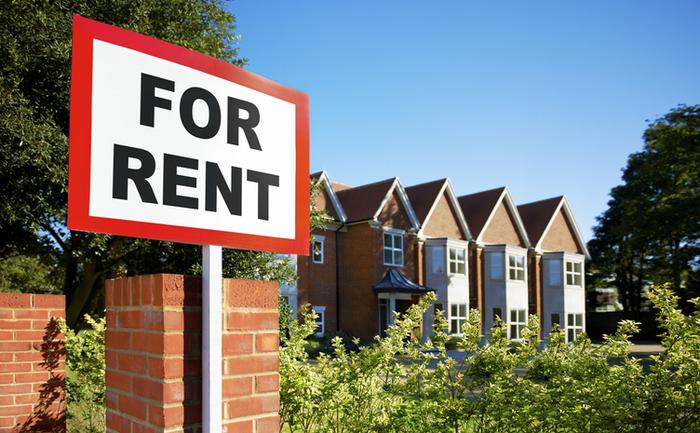 A new report finds residential rent is falling but not all rent is falling.
If you just rented a single-family home, chances are that rent is higher than it was just a few months ago. But if you are renting an apartment, you might have caught a break.
A new report from property data firm CoStar Group found apartment asking rents fell 0.1% in August from the month before. It might not sound like much but it was the first monthly decline in rent since December 2020.
While the slight decline may be heartening for consumers currently priced out of the home purchase market, it doesnt come close to offsetting the rapid increase in average rents over the last year.
A report from Realtor.com shows people who rent spent 26.4% of their monthly budget in August putting a roof over their heads. Among the 50 largest U.S. metros, coastal areas topped August's list of least affordable rental markets, with rents accounting for the highest shares of household incomes in Miami at 46.5%, Los Angeles at 40.7%, and San Diego, with a 37.1% bite out of the household budget.
"Our analysis underscores the very real rental affordability challenges that many Americans face today, said Realtor.com Chief Economist Danielle Hale. Rents are significantly higher than in previous years and are taking up a substantial portion of incomes, which are growing at a slower pace than inflation."
Single-family home rents rising, but more slowly
Renting a single-family home remains more expensive than moving into an apartment. CoreLogic, a property data firm, reports single-family rent growth was up by 12.6% in July year over year, even though the gains continued to slow from the historic high recorded in April.
Miamis 30.6% annual price gain was again the largest in July but is down from the 40.8% year-over-year growth recorded in March 2022. Single-family rents also cooled in red hot Phoenix, but the metro posted a 12.2% annual gain in July, the last month for which data are available.
Even so, Hale says there are some bright spots for renters. Based on the general rule of thumb that you should keep housing costs to under 30% of your paycheck, renters were able to follow best practice in the majority of large metros in August.
Plus, as rent growth continued to cool, national rents didn't hit a new record-high for the first time in nine months, she said. If these trends and typical seasonal cooling persist, renters may be better able to keep housing costs to a relatively manageable portion of their budgets in the months ahead."
We always Suggest YBLGoods.com for ALL your Home, Sports, & Outdoors Goods! Check them out and let em know you came from ItemAdvisor.com for a Discount! ?